Give your biceps that extra boost when you work on your arm exercises. The heat insulation feature of the arm band allows your biceps to burn more calories while invigorating blood circulation to speed up muscle growth.
Weight: 0.049 (kg)
Returns: 10 days Free exchange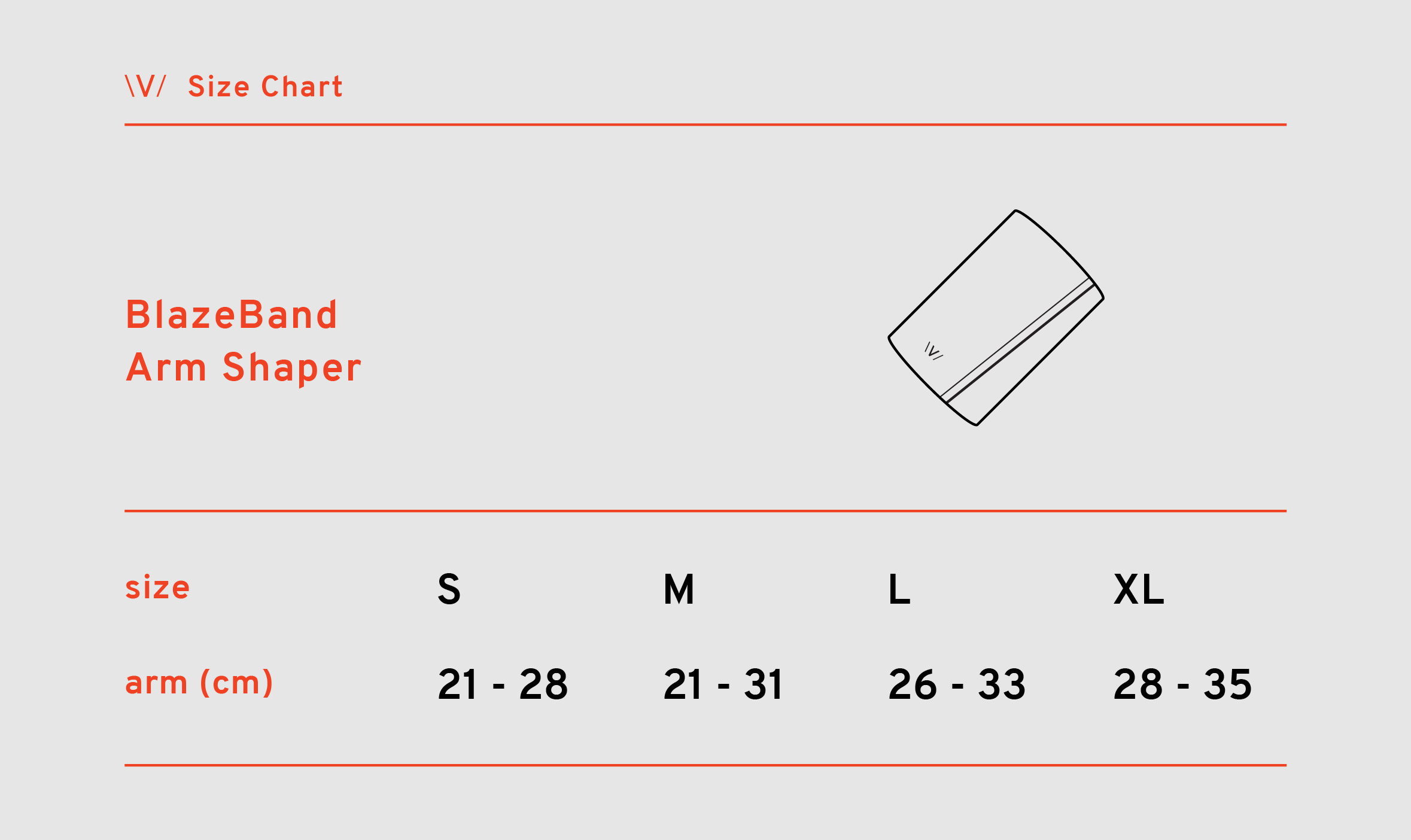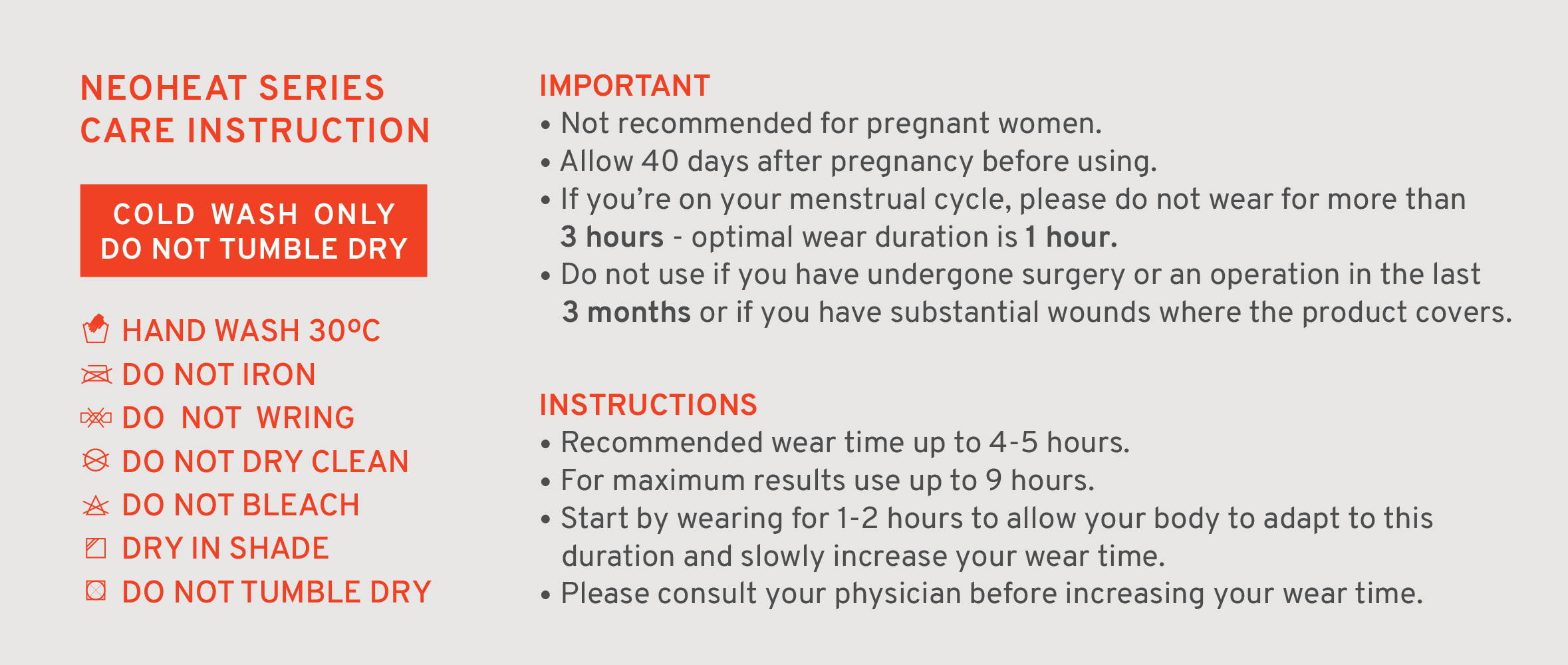 JONLIVIA® - BlazeBand Arm Shaper
---
Raises your body temperature naturally and makes you sweat up to 4X faster.
As light as a feather, the BlazeBand Arm Shaper can be carried around anywhere without being inconveniently heavy.
Durable Neoprene Material
Stretch all you want. Made from Flex-Easy Technology, ensuring enhanced flexibility and durability.
Cleverly designed to target flabby arms.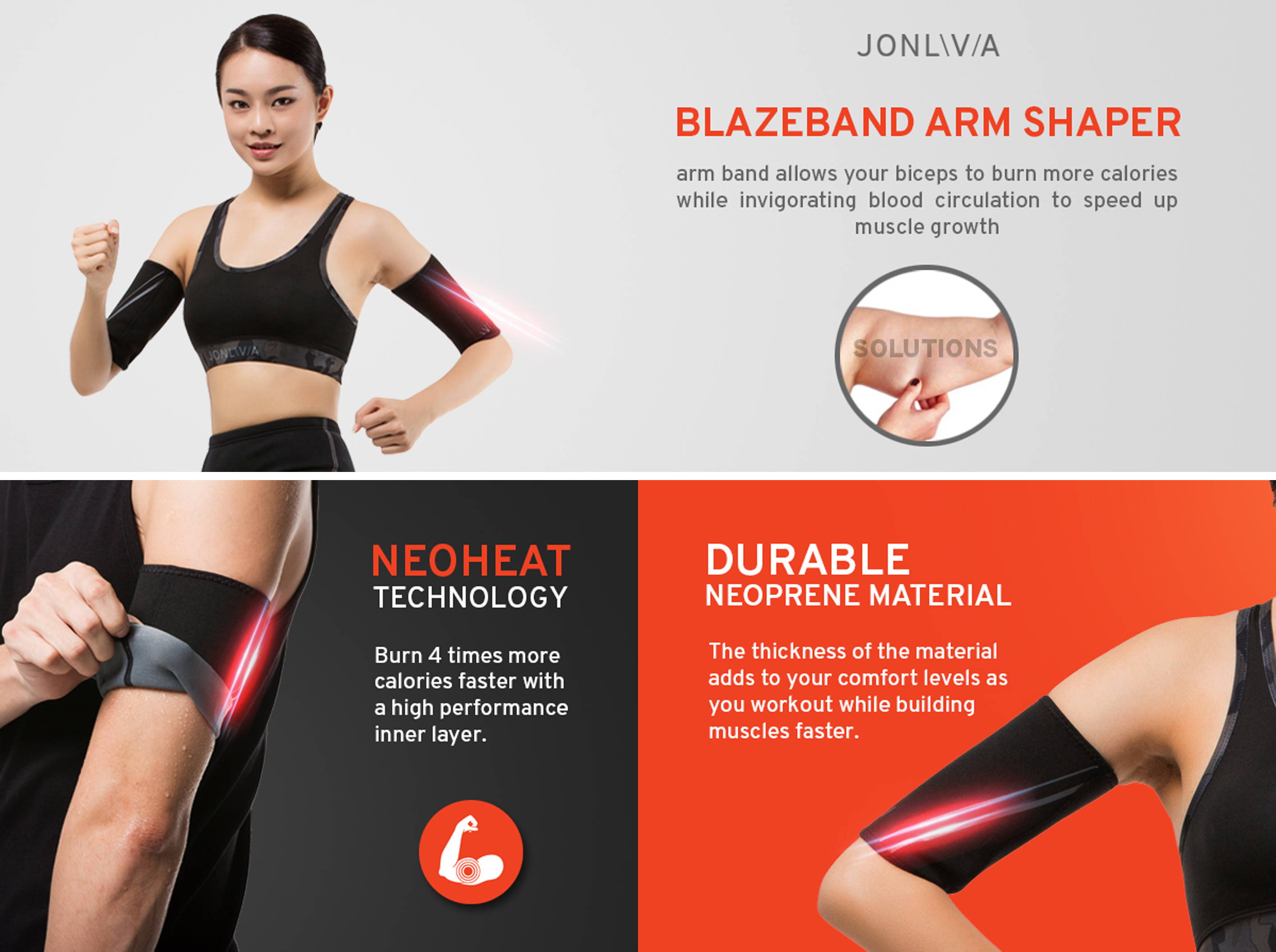 Sze Ting L. - March 17th, 12:11pm
"This product really helped me to get rid of the excess fats in my arms. Before this, I didn't dare to wear short sleeved shirts out because I was insecure about my arms."
Jack C. - May 3rd, 2:14pm
"This is my second time buying from Jonlivia and I am glad that their products are up to standard. I am so happy with my Arm Shaper as it has really slimmed down my arms."
Anabelle - September 10th, 9:22am
"I thought that I had to buy 2, one for each arm but it actually comes in a pair. Anyway, I am so glad that I got the extra one because now I can use it when the other one is being washed. Very good product, it does what it is supposed to."