Sweat Drop Loyalty Reward Program
Earn points & redeem free products, exclusive discounts & more!
The more you shop, the more rewards you earn
Your friend will get FREE SHIPPING for their first order

You will get 50 additional Sweat Drops

Collect points and get real discounts
Earn points for doing any of the following:
+1 Sweat Drop
For each RM1 Spent
+25 Sweat Drop
Like our Facebook page
+25 Sweat Drop
Share our Facebook page
+50 Sweat Drop
On your birthday
+150 Sweat Drop
Send us a Photo review (Approved Reviews Only)
+X Sweat Drop
Suggest us ways to improve our website / point out bugs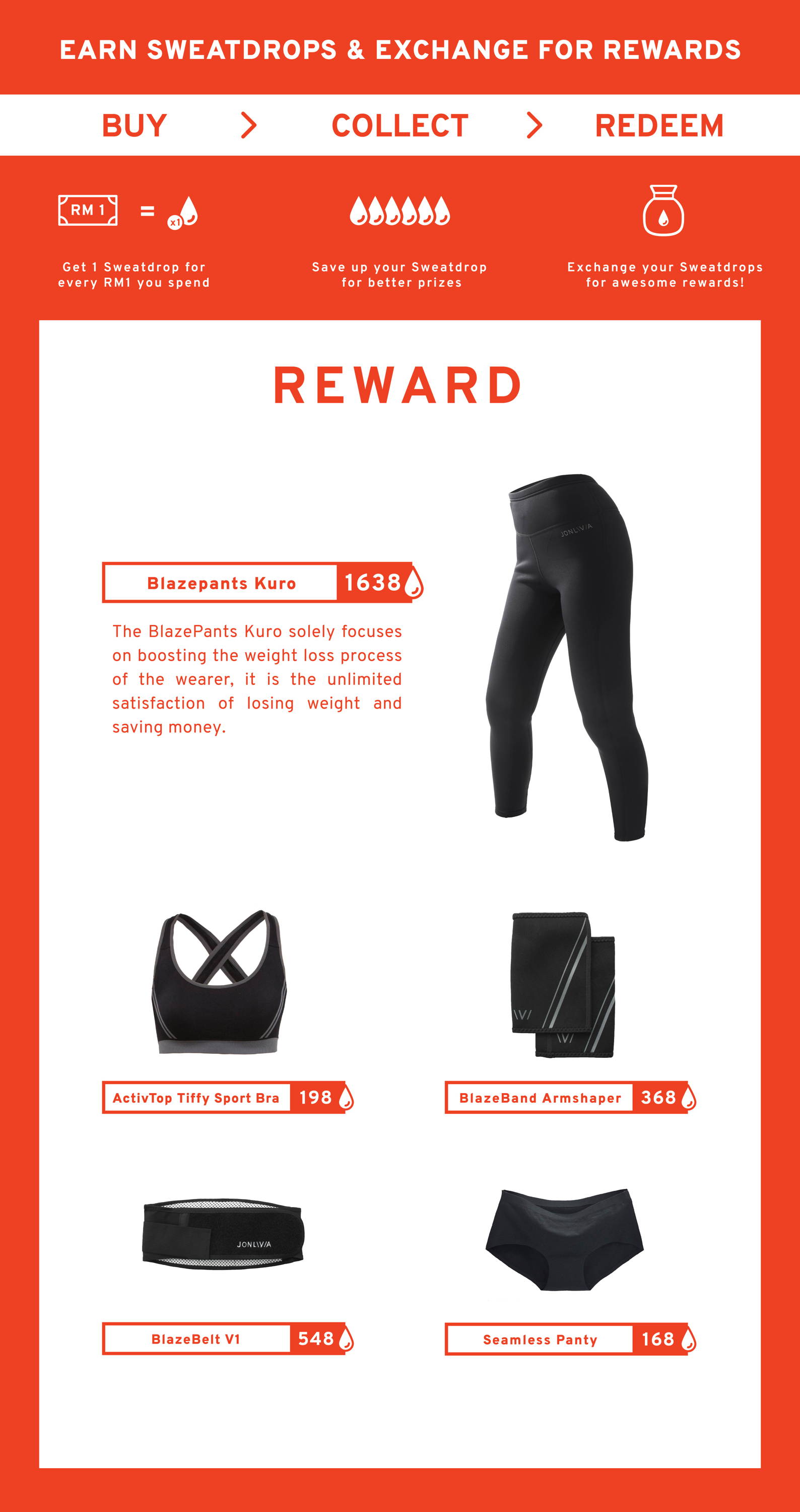 Sweat Drops are non-refundable once exchanged and can only be used on JONLIVIA's Official Website.
Jonlivia has the right to change the rewards and values at any given moment.